Our Blog
Posts for tag: sealants
By Countryside Dental
December 16, 2014
Get all the facts about this preventive treatment that wards away cavities.
We all want to do our part to keep decay and cavities away. While brushing and flossing daily are certainly vital for a healthy mouth, there are other dental options like sealants that can provide a little extra protection against decay. However, before opting for dental sealants, find out more about this treatment and why your Chatham dentist thinks it's important for your smile.
What are dental sealants?
Dental sealants are made from plastic and designed to cover over the chewing surfaces of your molars to prevent cavities and
decay.
What is the purpose of dental sealants?
Even though you brush daily, there may still be spots in the back of your teeth that you can't fully reach. It's these hidden grooves that are common and popular breeding grounds for plaque and food. However, sealants protect these areas from bacteria and debris.
Who should get dental sealants?
Since decay can happen early on in life, we highly recommend that children and teenagers get dental sealants. However, this can also be an effective form of protection for adults, as well. After all, who doesn't want to protect their teeth from cavities?
How do I get dental sealants and what does the process entail?
Getting dental sealants is completely painless and simple. Your Chatham dentist applies the sealant by painting it on your molars. Once painted on, the sealant will bond with the tooth's enamel and begin to harden. Sealants are strong and durable and can standup to high chewing forces.
How long do dental sealants last?
While this may be a bit different from every patient, most sealants last several years before they need to be reapplied. Your dentist can check the quality of your sealants when you come in for routine checkups. As long as your sealants are undamaged, they will protect against decay and plaque.
Dental sealants are a wonderful preventive measure for protecting your smile. If you think you or your child could benefit from dental sealants, we would be happy to talk to you more about it during your next visit. Keep your beautiful smile healthy with this simple procedure.
By Countryside Dental
June 17, 2014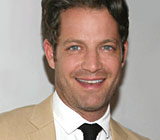 As a successful author, interior design guru (with 127 makeovers in eight years on The Oprah Winfrey Show), and host of his own television program, The Nate Berkus Show, Nate Berkus understands the important role a beautiful smile plays in one's life and career. In a recent interview with Dear Doctor magazine, Nate discussed his oral health history. Berkus credits his all natural smile — no cosmetic dentistry here — to the treatments he received as a child from his dentist. "I'm grateful for having been given fluoride treatments and sealants as a child." He then added that, "healthy habits should start at a young age."
Dental sealants are important because they help protect developing young teeth until the enamel has matured. Without dental sealants, the newly erupted immature enamel of teeth is more permeable, meaning that the acids produced by bacteria in the mouth can damage these teeth more easily. This makes the teeth less resistant and thus more susceptible to tooth decay.
Regardless of how much your children brush their teeth, the reality is that toothbrush bristles cannot reach down to clean out the crevices found in the deep grooves ("pits and fissures") of teeth. And if not removed, the bacteria found in these grooves produce decay-causing acids as a byproduct of metabolizing sugar. However, when sealants are used in combination with fluoride, good hygiene and nutrition (including lower sugar consumption), the odds of having tooth decay is dramatically reduced.
We refer to dental sealants as "pit and fissure" sealants because they protect the grooves found in the top of back teeth and the back of front teeth. Sealants also may reduce the need for subsequent treatments as your child grows older — just as it did for Nate Berkus. For these reasons, sealants are definitely something that all parents and caregivers should consider for their young children.
To learn more about dental sealants, contact us today to schedule an appointment so that we can conduct a thorough examination, discuss any questions you have as well as what treatment options will be best for you or your child. Or to learn more about sealants now, you can continue reading the Dear Doctor magazine article "Sealants for Children." And to read the entire interview with Nate Berkus, please see the Dear Doctor magazine article "Nate Berkus."