Our Blog
Posts for: September, 2019
By Countryside Dental
September 13, 2019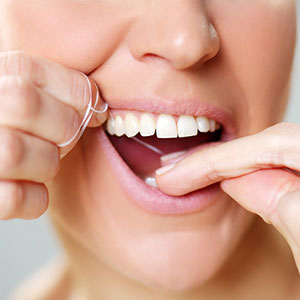 Your mouth is teeming with bacteria—millions of them. But don't be alarmed: Most are benign or even beneficial. There are, however, some bacteria that cause tooth decay or periodontal (gum) disease, which can damage your oral health.
These disease-causing bacteria feed and multiply within a thin biofilm of leftover food particles on tooth surfaces called dental plaque. To reduce these bacterial populations—and thus your disease risk—you'll need to keep plaque from building up through daily brushing and flossing.
Now, there's brushing and flossing—and then there's effective brushing and flossing. While both tasks are fairly simple to perform, there are some things you can do to maximize plaque removal.
Regarding the first task, you should brush once or twice a day unless your dentist advises otherwise. And "Easy does it" is the rule: Hard, aggressive scrubbing can damage your gums. A gentle, circular motion using a good quality toothbrush will get the job done. Just be sure to brush all tooth surfaces, including the nooks and crannies along the biting surfaces. On average, a complete brushing session should take about two minutes.
You should also floss at least once a day. To begin with, take about 18" of thread and wrap each end around an index or middle finger. Pulling taut and using your thumbs to help maneuver the thread, ease the floss between teeth. You then wrap it around each tooth side to form a "C" shape and gently slide the floss up and down. Continue on around until you've flossed between each tooth on both jaws.
You can get a rough idea how well you did after each hygiene session by rubbing your tongue against your teeth—they should feel slick and smooth. If you feel any grittiness, some plaque still remains. Your dentist can give you a more precise evaluation of your cleaning effectiveness at your regular dental visits. This is also when they'll clean your teeth of any missed plaque and tartar.
While professional dental cleanings are important, what you do every day to remove plaque is the real game changer for optimum oral health. Becoming a brushing and flossing "ninja" is the best way to keep your healthy smile.
If you would like more information on daily oral care, please contact us or schedule an appointment for a consultation. You can also learn more about this topic by reading the Dear Doctor magazine article "Daily Oral Hygiene: Easy Habits for Maintaining Oral Health."
By Countryside Dental
September 03, 2019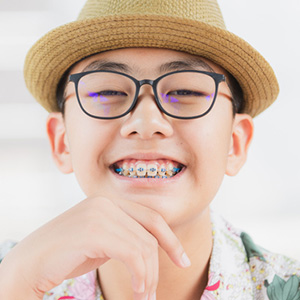 Braces are a common experience among teens and pre-teens. And although the treatment can be a major financial undertaking, more and more families pursue it to help their child attain a straighter, more attractive smile.
But orthodontics isn't first and foremost a cosmetic treatment. Although an improved appearance is a benefit, the main reason for treatment is therapeutic—it can improve your child's current and future dental health.
The teeth's relationship to the jaws and gums makes moving them possible. Rather than simply being fixed within their jawbone socket, teeth are actually held in place by a strong, elastic tissue called the periodontal ligament. The ligament lies between the teeth and jawbone and attaches to both with tiny extending fibers. This attachment secures the teeth in place.
But the ligament also has a dynamic quality—it can reshape itself when necessary and allow teeth to move gradually into new positions. This is most necessary during the early years of mouth and jaw development, but it can also occur throughout life. Orthodontics takes advantage of this mechanism by applying precise pressure to the teeth in the direction of desired movement. The periodontal ligament does the rest by reshaping and allowing the teeth to move in response to this pressure.
The result is straighter teeth and a more normal bite. With the teeth now where they should be, it's also easier to clean them of disease-causing dental plaque, whereas misaligned teeth are more prone to plaque accumulation that can be difficult to remove. And because the whole mouth including teeth are involved when we talk, teeth positioned in a more normal bite will improve speech.
Orthodontics is a long-term process, often encompassing more than the actual time wearing braces. Both orthodontists and pediatric dentists recommend a bite evaluation by an orthodontist around the age of 6. If it does appear an abnormal bite is forming, it may be possible to intervene and stop or at least slow the development. This could have a more positive impact on any future treatment.
Braces and other treatments can make a difference in your child's self-image and social relationships. But the main beneficiary will be their dental health.
If you would like more information on orthodontic treatment, please contact us or schedule an appointment for a consultation. You can also learn more about this topic by reading the Dear Doctor magazine article "Moving Teeth With Orthodontics."