Our Blog
Posts for: June, 2018
By Countryside Dental
June 20, 2018
Dental work isn't performed in a vacuum — the state of your general health can have an impact on procedures and vice-versa. This is especially true if you're taking certain medications like blood thinners.
Blood thinners such as Warfarin or Clopidogrel are used for a number of medical conditions as an anti-coagulant (inhibiting blood from clotting). They're commonly part of a stroke or heart attack prevention strategy in patients with cardiovascular disease, or those with tendencies for thrombosis (blood clot formation within blood vessels) or pulmonary embolisms (blood clots within the lungs). They're also used with patients with artificial heart valves or on a temporary basis with patients who've recently undergone knee replacement or similar surgical procedures.
In most cases, dental work won't be affected by your use of a blood thinner. An issue might arise, however, if an invasive procedure has the potential to cause bleeding, like a tooth extraction or gum surgery. Because the blood doesn't clot normally it may be difficult to stop the bleeding during such procedures.
To avoid undue complications, it's always best to let your dentist or oral surgeon know what medications you're taking, especially blood thinners (this includes low-dose aspirin, a common over-the-counter drug that's often prescribed as a mild blood thinner). Depending on the procedure and your dosage, they may consult with your prescribing doctor to see if temporarily stopping the medication or reducing the dosage is an acceptable precautionary measure for your dental treatment. Your dentist may also take precautions during the procedure to help reduce bleeding such as using haemostatic agents around the wound site to help stabilize blood clotting, while carefully suturing the wound to avoid disrupting smaller blood vessels (capillaries) that easily bleed.
If your dosage has been temporarily stopped or reduced, you'll usually be able to resume blood thinners immediately after the dental procedure. Working together, your dentist and doctor will help ensure that your health won't be at risk and your dental procedure will occur without undue complications.
If you would like more information on dental work precautions with medications, please contact us or schedule an appointment for a consultation. You can also learn more about this topic by reading the Dear Doctor magazine article "Oral Surgery & Blood Thinners."
By Countryside Dental
June 10, 2018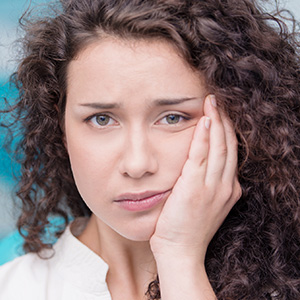 Physical pain is never pleasant or welcomed. Nevertheless, it's necessary for your well-being—pain is your body telling you something isn't right and needs your attention.
That fully applies to tooth pain. Not all tooth pain is the same—the intensity, location and duration could all be telling you one of a number of things that could be wrong. In a way, pain has its own "language" that can give us vital clues as to what's truly causing it.
Here are 3 types of tooth pain and what they might be telling you about an underlying dental problem.
Sensitivity to hot or cold. If you've ever had a sharp, momentary pain after consuming something hot like coffee or cold like ice cream, this could indicate several causative possibilities. You might have a small area of tooth decay or a loose filling. You might also have an exposed root due to gum recession, which is much more sensitive to temperature or pressure changes. The latter is also a sign of periodontal (gum) disease.
Acute or constant pain. If you're feeling a severe and continuing pain from one particular area of your teeth (even if you can't tell exactly which one), this could mean the pulp, the tooth's innermost layer, has become infected with decay. The pain is emanating from nerves within the pulp coming under attack from the decay. To save the tooth, you may need a root canal treatment to remove the decayed tissue and seal the tooth from further infection. You should see your dentist as soon as possible, even if the pain suddenly stops—that only means the nerves have died, but the decay is still there and threatening your tooth.
 Severe gum pain. If there's an extremely painful spot on your gums especially sensitive to touch, then you may have an abscess. This is a localized area of infection that develops in the gums either as the result of periodontal (gum) disease, or an infection spreading from the tooth pulp into the gum tissues. You'll need to see a dentist immediately for both pain relief and appropriate treatment (including a possible root canal) to heal the abscessed tissue.
If you would like more information on tooth pain and how to treat it, please contact us or schedule an appointment for a consultation. You can also learn more about this topic by reading the Dear Doctor magazine article "Tooth Pain? Don't Wait!"