Our Blog
Posts for: November, 2017
By Countryside Dental
November 26, 2017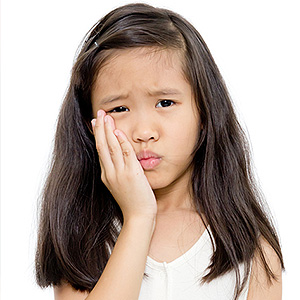 If your child begins complaining of tooth pain without an accompanying fever or facial swelling, it's likely not an emergency. Still, you should have us check it—and the sooner the better if the pain persists or keeps your child up at night. There are a number of possible causes, any of which if untreated could be detrimental to their dental health.
Before coming in, though, you can do a cursory check of your child's mouth to see if you notice any abnormalities. The most common cause for a toothache is tooth decay, which you might be able to see evidence of in the form of cavities or brown spots on the tooth's biting surfaces. If you notice swollen or reddened gums around a tooth, this could be a possible sign of a localized area of infection known as an abscess. You should also ask your child if they fell or were hit in the mouth and look for any signs of an injury.
If you don't see anything unusual, there may be another cause—stuck food like popcorn or candy lodged and exerting painful pressure on the gum tissue or tooth. You may be able to intervene in this case: gently floss around the affected tooth to try to dislodge any food particles. The pain may ease if you're able to remove any. Even so, if you see abnormalities in the mouth or the pain doesn't subside, you should definitely plan to come in for an examination.
In the meantime, you can help ease discomfort with a child-appropriate dose of ibuprofen or acetaminophen. An ice pack against the outside jaw may also help, but be careful not to apply ice directly to the skin. And under no circumstances rub aspirin or other painkiller directly on the gums—like ice, these products can burn the skin. If these efforts don't help you should try to see us the same day or first thing the next morning for advanced treatment.
The main thing is not to panic. Knowing what to look for and when to see us will help ensure your child's tooth pain will be cared for promptly.
If you would like more information on handling dental issues with your child, please contact us or schedule an appointment for a consultation. You can also learn more about this topic by reading the Dear Doctor magazine article "A Child's Toothache."
By Countryside Dental
November 11, 2017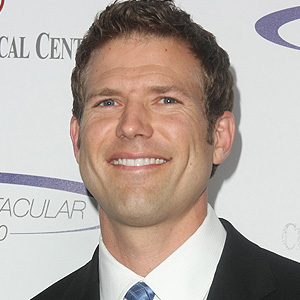 If we could go back in time, we all probably have a few things we wish we could change. Recently, Dr. Travis Stork, emergency room physician and host of the syndicated TV show The Doctors, shared one of his do-over dreams with Dear Doctor magazine: "If I [could have] gone back and told myself as a teenager what to do, I would have worn a mouthguard, not only to protect my teeth but also to help potentially reduce risk of concussion."
What prompted this wish? The fact that as a teenage basketball player, Stork received an elbow to the mouth that caused his two front teeth to be knocked out of place. The teeth were put back in position, but they soon became darker and began to hurt. Eventually, both were successfully restored with dental crowns. Still, it was a painful (and costly) injury — and one that could have been avoided.
You might not realize it, but when it comes to dental injuries, basketball ranks among the riskier sports. Yet it's far from the only one. In fact, according to the American Dental Association (ADA), there are some two dozen others — including baseball, hockey, surfing and bicycling — that carry a heightened risk of dental injury. Whenever you're playing those sports, the ADA recommends you wear a high-quality mouth guard.
Mouthguards have come a long way since they were introduced as protective equipment for boxers in the early 1900's. Today, three different types are widely available: stock "off-the-shelf" types that come in just a few sizes; mouth-formed "boil-and-bite" types that you adapt to the general contours of your mouth; and custom-made high-quality mouthguards that are made just for you at the dental office.
Of all three types, the dentist-made mouthguards are consistently found to be the most comfortable and best-fitting, and the ones that offer your teeth the greatest protection. What's more, recent studies suggest that custom-fabricated mouthguards can provide an additional defense against concussion — in fact, they are twice as effective as the other types. That's why you'll see more and more professional athletes (and plenty of amateurs as well) sporting custom-made mouthguards at games and practices.
"I would have saved myself a lot of dental heartache if I had worn a mouthguard," noted Dr. Stork. So take his advice: Wear a mouthguard whenever you play sports — unless you'd like to meet him (or one of his medical colleagues) in a professional capacity…
If you would like more information about mouthguards, please contact us or schedule an appointment for a consultation. You can read more in the Dear Doctor magazine article "Athletic Mouthguards."