Our Blog
Posts for: March, 2015
By Countryside Dental
March 24, 2015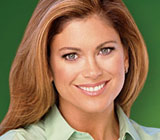 You may have seen Kathy Ireland on the cover of Sports Illustrated, but did you know that she is now a business mogul?
Through it all, Ireland has kept her model good looks, and that includes a bright, glowing smile. In a recent interview with Dear Doctor magazine she said that keeping her smile has required ongoing maintenance and more.
It seems that Ireland is a bit of a daredevil. She described a moment of fun with her children when she tried to stand in their wagon and "wagon surf" across her driveway. It ended badly when she crashed into her parked car and suffered a broken nose, split forehead and several broken teeth. "I learned that my love of adventure exceeds my coordination," she commented.
Ireland was born in Glendale, California in 1963. She demonstrated her drive to succeed early in life, starting at age 4 when she and her sister sold painted rocks from their wagon. Later she had a paper route. She began modeling at 17, with the goal of earning enough to pay for college or to start a business. In her successful modeling career she graced the covers of Glamour, Cosmopolitan, Harper's Bazaar and Sports Illustrated. Her first cover for Sports Illustrated, the publication's 25th Anniversary Swimsuit Edition, was the magazine's best-selling swimsuit issue to date.
In 1993 she founded her marketing and design firm, kathy ireland Worldwide. Now a billion-dollar industry, the firm sells fashions such as wedding gowns and bridesmaid dresses, as well as a wide range of items for home and family.
She has also written a number of books teaching others how to be successful — based on her own experience — as well as three children's books.
Discussing her oral health, Ireland says that she required serious professional assistance on more than one occasion. When she was a child she knocked out a tooth and later knocked it loose again. As an adolescent she wore braces for about three years. After the driveway incident she needed numerous veneers and dental implants to replace a lost tooth and restore her smile.
Her maintenance routine includes regular flossing and brushing, and she has her teeth cleaned every six months. She keeps up on her reading about the latest in research on dental health, and encourages her three children to floss and brush their teeth, to limit eating sweets and to do what they can to avoid injuries to their mouths and teeth.
Contact us today to schedule an appointment to discuss your questions about how to maintain your own smile. You can also learn more by reading the Dear Doctor magazine article "Kathy Ireland."
By Countryside Dental
March 09, 2015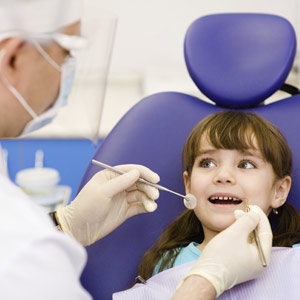 Lately, you've noticed your young child's primary teeth don't appear to be coming in straight. Is it a problem?
The answer to that question is best answered by an early orthodontic evaluation performed by an orthodontist. It's advisable for a child as young as 7 to undergo such an exam.
While a child's primary teeth have a short life span of a few years, that doesn't make them less important than the permanent teeth that replace them. In fact, they're extremely influential for permanent tooth development — each one serves as a guide for its replacement to erupt in a proper position. A future malocclusion (bad bite) that becomes more apparent later in life would have been well underway years before.
Orthodontists have the training and expertise to spot these emerging problems in their early stages. Early detection can reduce the extent — and costliness — of future orthodontic treatment by introducing preventative or interceptive measures — even while there's still a mix of primary and permanent teeth in the mouth. For example, a child wearing a simple type of retainer that influences the development of the bite could minimize or even correct a growing malocclusion.
You can also take advantage of opportunities to discover potential orthodontic problems early through a general or pediatric dentist. By having regular dental cleanings and checkups, the dentist might observe early bite development that should be reviewed by an orthodontist. If not, it's still a good idea to undergo an orthodontic evaluation no later than age 7.
Given the stage of jaw and facial structure development, waiting until puberty to focus on orthodontic problems may be too late for some problems — and much more expensive than if caught and treated earlier. Getting ahead of these issues earlier in your child's dental development will help ensure they'll have a healthy bite throughout their life.
If you would like more information on early orthodontic monitoring, please contact us or schedule an appointment for a consultation. You can also learn more about this topic by reading the Dear Doctor magazine articles "Early Orthodontic Evaluation" and "Preventative & Cost Saving Orthodontics."