Our Blog
Posts for: January, 2015
By Countryside Dental
January 28, 2015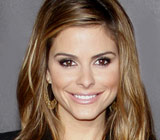 Maria Menounos, an independent filmmaker, actress, and co-host of daily entertainment news program Extra, learned at an early age about the importance of maintaining good general and dental health when her father, Constantinos, a Greek immigrant, was diagnosed with type 1 diabetes. As a result, her parents made sure the family consumed a diet filled with fresh fruits and vegetables, many of which they produced themselves. Maria and her family also consumed little-to-no junk food.
Menounos is still committed to helping those with diabetes. In fact, because she saw first hand the power of communication in the lives of diabetes patients and their families, Menounos is an avid ambassador for the American Diabetes Association.
Maria's experience with diabetes is one that she shares with millions of people worldwide. And if you or someone you care about is suffering from this disease, it's important to be aware of the connection between diabetes and oral health. Recent research has shown a link between two chronic inflammatory conditions: periodontal (gum) disease and diabetes. Evidence consistently reveals that diabetes is a risk factor for increased severity of periodontal disease and conversely, periodontitis is a risk factor for worsening blood glucose control in patients with diabetes and may also increase the risk of diabetic complications. Periodontal inflammation is also associated with an elevated systemic (general body) inflammatory state and an increased risk of major cardiovascular ("cardio" – heart; "vascular" – blood vessel) events such as heart attack, stroke, adverse pregnancy outcomes (e.g., low birth weight and preterm births) and altered blood sugar control in people with diabetes.
If you are interested in learning more about periodontal disease, you can continue reading the Dear Doctor magazine article "Diabetes & Periodontal Disease." Or, if you are diabetic and fear you may have periodontal disease, you can contact us today to schedule an appointment so that we can conduct a thorough examination. During this private consultation, we will also discuss any questions you have as well as what treatment options will be best for you. And to read the entire interview with Maria, please see the Dear Doctor magazine article "Maria Menounos."
By Countryside Dental
January 13, 2015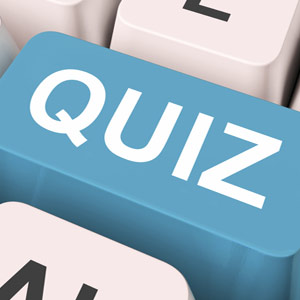 1. What is dental erosion?
a. tooth decay; b. dissolving of tooth enamel by acids in food or drink; c. destruction of tooth material by wear; d. attacks on teeth by bacteria
2. Which of these drinks does not cause dental erosion?
a. orange juice; b. cola drinks; c. water; d. energy drinks
3. Soda sweetened with artificial sweeteners does not cause dental erosion.
a. true; b. false
4. Brushing your teeth immediately after consuming acidic food or drinks may make erosion worse.
a. true; b. false
5. Waiting after consuming acidic foods or drinks allows time for your saliva to neutralize the acid and add calcium back to the enamel in your teeth.
a. true; b. false
6. How long should you wait before brushing after consuming acidic foods or drinks?
a. 10 minutes; b. 20 minutes; c. 30 minutes to an hour d. eight hours
7. Loss of tooth surface material due to dental erosion is reversible.
a. true; b. false
8. People who suffer from bulimia, a psychological condition in which they frequently induce vomiting, often develop severe dental erosion from stomach acid.
a. true; b. false
9. What is the meaning of a low pH value?
a. high pH means high acidity; b. low pH means high acidity; c. neutral pH means high acidity; d. none of the above
10. Properties of a beverage that define their likelihood to erode your teeth are its acidity and its buffering capacity (resistance to being neutralized by saliva.)
a. true; b. false
11. Cola beverages, sports and energy drinks, and fruit juices have a low pH and high buffering capacity. What other factors determine their likelihood of causing dental erosion?
a. acid concentration; b. drinking them more frequently; c. swishing them around in your mouth; d. all of the above
12. How can you reduce dental erosion from the beverages you drink?
a. drink acidic beverages only at mealtimes and not all day long; b. drink beverages with added calcium; c. sip drinks through a straw to reduce contact with your teeth; d. all of the above
Answers: 1b, 2c, 3b, 4a, 5a, 6c, 7b, 8a, 9b, 10a, 11d, 12d
How did you score on our quiz? We hope you gained some information that will help you reduce dental erosion and preserve your teeth's vital protective enamel.
Contact us today to schedule an appointment or to discuss your questions about acid erosion of teeth. You can also learn more by reading the Dear Doctor article, "Dental Erosion."